During my time in college I was never "lucky" enough to able to roll out of bed last minute and throw on some shades to hide the hangover and call it a day. Nope, I worked full time and usually attended classes in the evenings, which meant I was usually still sporting work duds. Which is not so fun when you decide to wear heels that day! Running around the nation's largest campus in heels and 100 degree weather is not recommended! And although I know that the only thing you may feel like throwing on after a night of partying studying is some comfy sweats, there is a middle ground that will keep you looking and feeling your best! So, here are my suggestions for the perfect back to school ensemble!
- Some stylish skinnies in a great Fall color
- An over sized cardigan for those chilly classrooms
- A classic watch and glasses to keep you looking the part
- A day planner/or iPad cover to help you stay organized
- A pair of chic flats for all that running around campus
-An on trend backpack with plenty of room to spare
Here's to looking stylish all semester long
!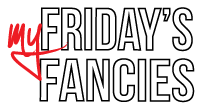 And make sure to check out a previous post
here
for more back to school backpack suggestions!